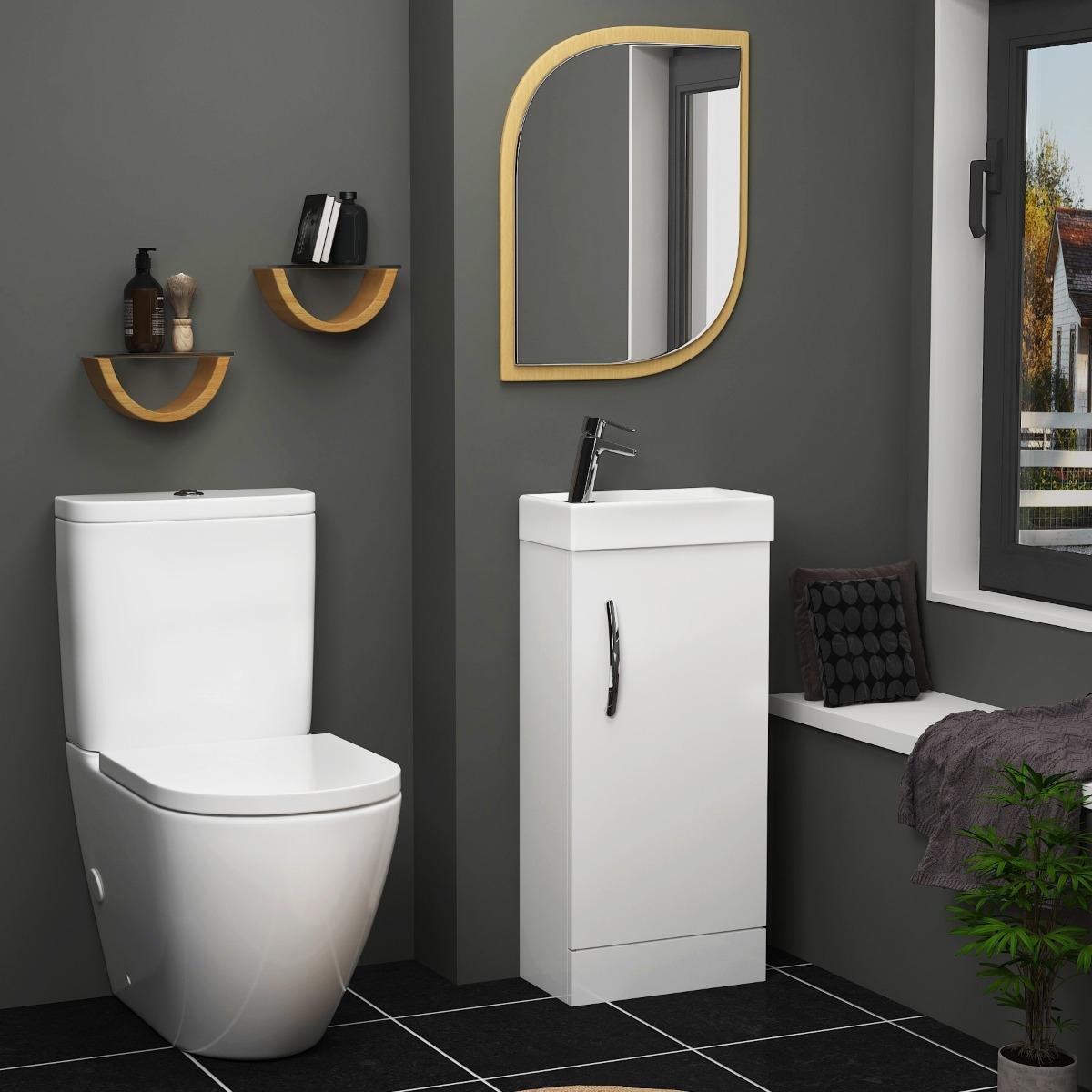 The Rimless close coupled toilet is a combination of standard design and modern features. This shape is already very common and popular in the UK. It was a need of time to add some latest features to it. So, people can benefit from both, its style and what the latest technology has to offer. In modern times, toilets are available in many different styles that range from Back to Wall and Wall hung toilets. However, despite these beautiful additions, the close couple style is still one of the hot-selling types among them. The game-changing functions that come with this toilet will have a huge difference in your new bathroom. It is due to its benefits like improved cleaning, hygiene, and better flushing system.
How Is Rimless Close Coupled Toilet Different
The rimless close coupled toilet is different from a standard toilet in the same style. There is no rim around the toilet pan. Therefore, whenever you flush, the water flows from all around to flush the waste. It is different from the normal toilet where the water flows from the rims, and due to its design, access under the rim is difficult. It often becomes a hotspot for the accumulation of dirt, limescale, and bacteria due to lack of cleaning.
Better Hygiene with Rimless Close Coupled Toilet
As discussed earlier, the rims in the traditional toilets are hard-to-reach areas that easily become a breeding place for the dirt. Germs also love to hide in such hard-to-reach areas due to lack of cleaning. In comparison, rimless toilets are more hygienic as you can easily keep them clean. In addition to that, these toilets have a powerful dual flush system that is capable of flushing everything for the maintenance of hygiene. Since the COVID-19 pandemic, hygiene has become very important. And this type of toilet can be great if you want a more hygienic environment in the bathroom.
Also read about: Improve your childs concentration and focus power with the right measures
Rimless Close Coupled Toilet is Easy to Clean
It is a better option for hygiene because you can keep it clean. With your busy life, you may not want to spend too much time cleaning the Rimless closed-coupled toilet. And if it has rims that easily accumulate dirt, then it may become even more annoying. These toilets have no nooks for grime and germs to gather, so these are simple and easy to clean. You may only need just a few minutes to clean it after every 3,4 days or a week, depending on its usage.
Rimless Close Coupled Toilet has an Excellent Flushing System
A good flushing system is essential for keeping the toilet clean. The rimless toilets come with a direct flushing system that throughs water into the bowl evenly from all sides into the pan. Therefore, it becomes more effective in keeping the bowl clean as compared to traditional toilets. These toilets can have a single or double flushing system. A dual flushing system is the latest mechanism that helps people choose the amount of water they want to use for flushing the waste. It helps save water that also results in reduced bills over time.
Buy Rimless Close Coupled Toilet from Royal Bathrooms UK
The Rimless close coupled toilet is an improved version of a popular close-coupled toilet. It is the traditional type of toilet where a pan is coupled with a cistern closely. However, the modern version of this toilet is loaded with many features like rimless design and a dual flush system which offer many amazing benefits. Due to its rimless design, it is easier to clean and maintain, while its flush system is also more efficient in flushing out waste. If you buy a toilet with a dual flush system, then you can even get benefits from better use of water. It can be a great choice for all types of bathrooms. If you are looking for a toilet that looks traditional but has excellent features, then it can be a suitable choice for you. At Royal Bathrooms UK, we have a variety of toilets available at very attractive prices.